Actually, a home equity loan is even better than a regular ol' loan.
Use the equity you've already built up, you can make home improvements, take a family vacation, consolidate your debt or more.
So, which one is right for you? If you have a number of projects or needs over a period of time, a variable rate Home Equity Line of Credit may be ideal for you. If you have a single project or need, a fixed rate Home Equity Loan may be a better fit.
You pick the need, and we'll help you fund it!
Need help deciding which one is the best choice for you? Give us a call and speak to one of our lending specialists.
Call 812-945-4600.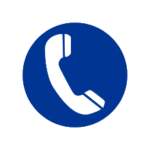 Non-refundable $50 application fee applies to all home equity lines of credit. Other fees may apply. One Vision FCU is an Equal Housing Lender and makes mortgage loans without regard to race, color, religion, national origin, sex, handicap or familial status. All loans subject to credit approval.